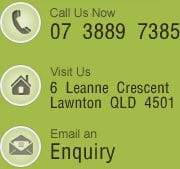 Come and see our Sample Home
Office Hrs Mon-Fri, 8.30am-5pm
Make an appointment
07 3889 7385
Australia's Leading Modular Home, Granny Flat & Cabin Builders
Servicing Queensland & Northern New South Wales


If you're looking for quality modular homes, granny flats or cabins that are customised to your needs and style ... then you've come to the right place!
Hoek Modular Homes is Australia's leading modular home, granny flat and cabin builders. We have helped thousands of Australians with the design, build and installation of the following:
Granny Flats
Modular Homes
Transportable & Relocatable Homes
Site Builds (within 50km of Factory)
Slab Builds
Tourist Park Homes & Cabins
Custom Modular Home Designs
_____________________________________________________________________________________________________________________________________
Why Hoek Modular Homes Is The #1 Choice:
We have a large range of modular homes, granny flat and cabin designs to choose from!
We are 100% customer focused and we pride ourselves on our attention to detail and customer focus that we provide all of our clients.
Our process is fully unique and taylormade to our customers. We listen to your needs and requirements.
You can choose straight from the plans or modify and customise our plans to suit.
All of our homes are built in Australia by Hoek Modular Homes on-site by professional, qualified and experienced builders.
We are proud to be an Australian Master Builders Member.
Fast building times - after council approvals we take just 10-12 weeks to build your home.
We transport your home to you 100% completed and ready to move in to! Or ask if we can build on site (within 50km of our factory)
All council approvals are taken care by us leaving you headache free.
Have An Enquiry? Contact Us Today!
We're here to help. If you have a question, are needing a quote or want to know more, please fill in the contact form below and we will get back to you shortly to discuss how we can help. Alternatively, feel free to call us on 07 3889 7385 and one of our friendly team will be able to assist.

Contact Us Today & Get The Following:
Quick reply to your enquiry
Full price guide for the home(s) you're interested in
Full house / floor plans and product guide based on your requirements
Free consultation to discuss your needs (if needed)
We look forward to talking with you soon!
Office Hours: Monday to Friday 8.30am to 5.00pm and Saturdays by appointment.