Come and see our Sample Home
Office Hrs Mon-Fri, 8.30am-5pm
Make an appointment
07 3889 7385
Modular Granny Flat Homes NOW Under Construction
Visit Our Factory to See Which Design Suits You
There are four homes currently being built at the Hoek Modular Homes factory at Lawnton. You are very welcome to visit us at the factory to view the homes while they are being built.
Any enquiries are welcome and we will be able to let you know which stage the building is up to.
The modular granny flat homes currently under construction are the following designs:
Huntington 67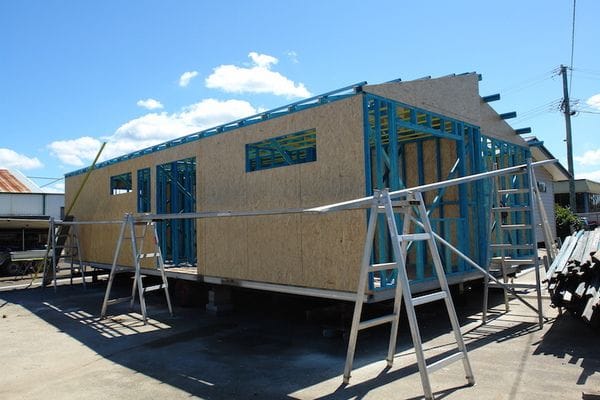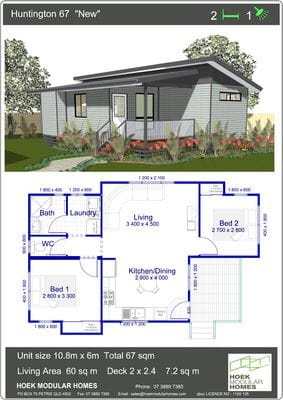 Currently under construction, our most popular 2 bedroom home "the Huntington 67". Special features include a larger deck along with separate toilet & bathroom. Please visit the factory today.
Glenwood 105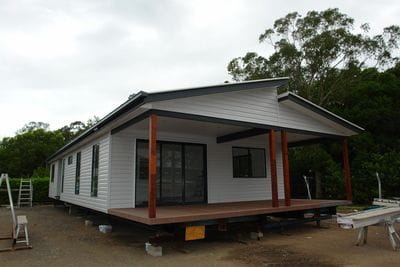 Glenwood 105 - a large 3 bedroom beautiful home with stunning kitchen and massive decks. A must see!!
If you are keen to have a look at the modular homes or granny flats, we would be happy to arrange a time.
Page updated 10 December 2015.

* Hassle free...leave the Council regulations to us!
* Can't find the perfect design? Ask now!
* We custom design to suit your needs.
* Finance available.
Office Hours: Monday to Friday 9.00am to 5.00pm and Saturdays by appointment.