Come and see our Sample Home
Office Hrs Mon-Fri, 8.30am-5pm
Make an appointment
07 3889 7385
Multi family living
Australians are embracing the idea of the multi-generational home.
Modular or prefab homes and granny flats make multi-generational living possible by adding a modular home to your family property.
An alternative care arrangement for elderly people, a modular home can be a win-win for families with young children caring for elderly parents. Retirees can live in their own new modular house and their daughter's or son's family can live in the family home.
Being close to mum and dad as they age can bring peace of mind. Plus granny or granddad can mind the little ones and enjoy time together.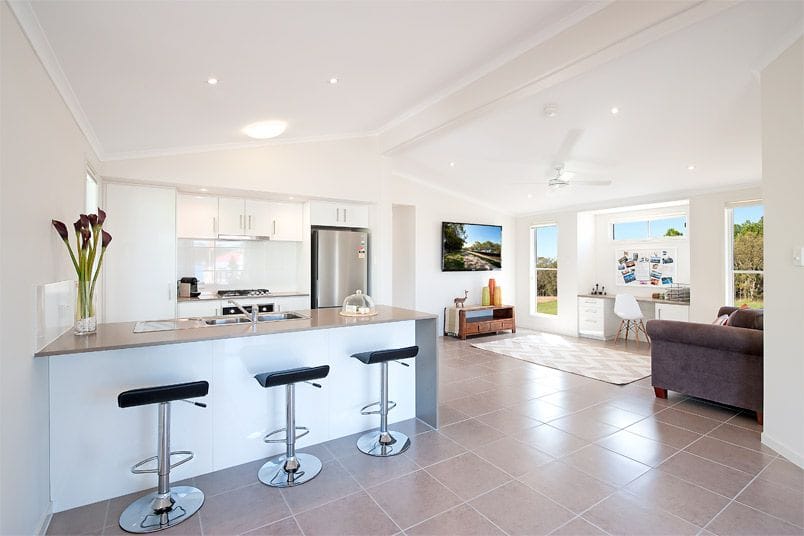 * Hassle free...leave the Council regulations to us!
* Can't find the perfect design? Ask now!
* We custom design to suit your needs.
* Finance available.