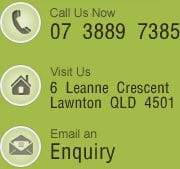 Come and see our Sample Home
Office Hrs Mon-Fri, 8.30am-5pm
Make an appointment
07 3889 7385
Beat Those Rainy Day Blues
Are you loving the cool weather but find yourself feeling bored? This list of excellent ways to beat those rainy day boredom blues indoors.
---
It is pouring outside and you've got the day off. It is one of those days when the breeze outside is chilly and you can finally sleep in, snuggled up in the warmth of your bed. You get up and put the kettle on, looking out the window at how deep and rich the rain makes everything look. However if you find yourself thinking ... "what am I going to do today now that it's raining?" don't worry we've got a list of things to keep you entertained all day long.
| | | |
| --- | --- | --- |
| 1. | Bake some cookies, boil the kettle and settle with your journal or a good book. | |
| 2. | Grab a pencil and paper and draw up a plan for a new project, room design or new garden project. | |
| 3. | Sort the pantry. Make a list of all those essential items that you can attach to the fridge and never forget anything on shopping day again. | |
| 4. | Go bargain hunting. Op shops and garage sales are excellent places to find killer deals on furniture and décor that you can recycle and turn into treasure. | |
| 5. | Scrapbook or create a mood board from old home magazines, colour books from your local hardware store and textures. | |
| 6. | Make your own soap, learn the recipe here: http://down---to---earth.blogspot.com.au/2011/07/simple-soap-four-ingredients.html | |
| 7. | Arrange some flowers around your home to immediately brighten the room. | |
| 8. | Pop some popcorn and vege out in front of the TV with your favorite film. | |
| 9. | Sew yourself some new rags and cleaning clothes using old damaged or faded clothes. | |
| 10. | Scroll the net for some new DIY projects to get cracking on. | |
The possibilities to enjoy some time indoors are endless, alone or with your family. Enjoy the simple moments. Life has its way of getting hectic too often, all by itself.
Need help to create your very own modular home or granny flat? Ask us how today!

* Hassle free...leave the Council regulations to us!
* Can't find the perfect design? Ask now!
* We custom design to suit your needs.
* Finance available.